OUR NEXT DATE IS FRIDAY APRIL 6
This is our annual French evening leading into our weekend of workshops music and dance. There will be no floor spots this evening, but performances from two local bands and one from France.
We'll be kicking off the evening with Breton and French songs from Gwendal Moële and Bof! Expect some new songs! Check out their website.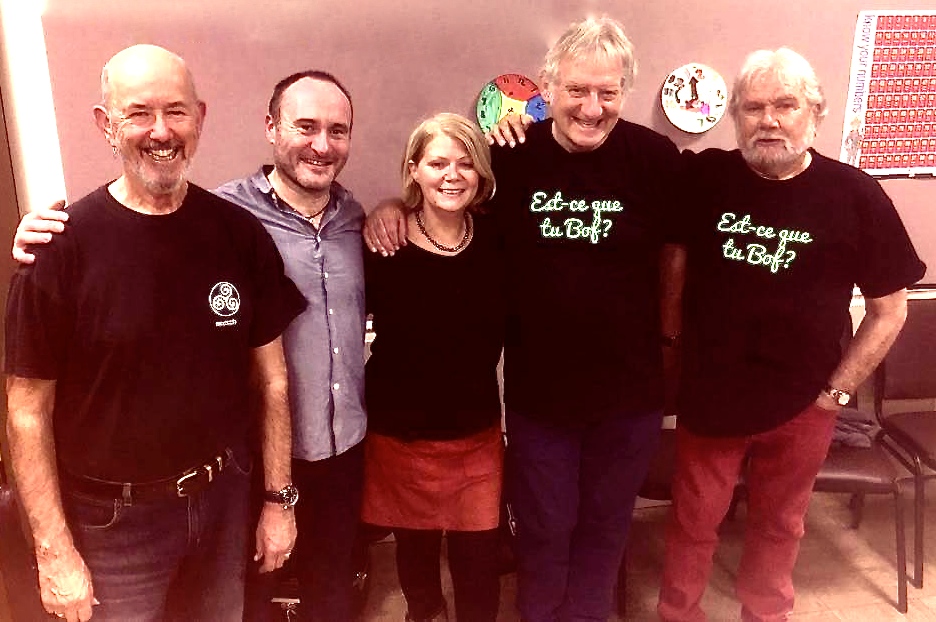 Next will be a new trio: Shepherd, Pack and Veal – from various parts of the UK – playing a variety of instrumentals on violin, accordion and clarinet. Dave Shepherd and Anna Pack have played for us before, but this year they are joined by Jo Veal. There is more information on their website here.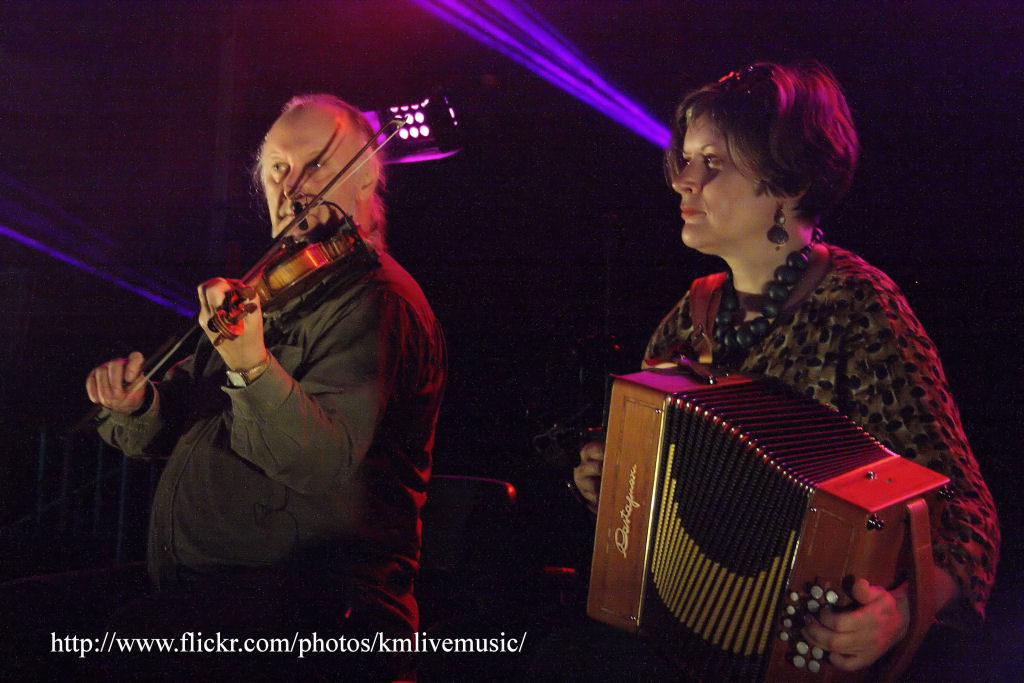 Top the bill this year will be the wonderful La Chavannée from Château-sur-Allier in central France. The 5-6 piece version of the band includes some of the most respected traditional  musicians in France, including Frédéric, Manu and Eveline Paris, Maxou Heintzen and others to be announced. La Chavannée have not visited the UK for several years, so this will be a very special night. The photo below is the full band performing in France.


On Saturday April 7th La Chavannée are leading workshops during the day playing for a dance in the evening. Sadly these are now both full, so if you don't want to miss them, come on Friday evening. You can find out more about La Chavannée on their website.

Hadleigh Folk and Acoustic Music Nights are normally held on the first Friday of the month – from September to July at the Ansell Centre, Market Place, Hadleigh IP7 5DU.
We feature folk music in the broadest sense of the word. In addition to "traditional" and "contemporary" folk music, you can expect to hear hints of pop, country, jazz or even classical music.
Our doors open at 7.45 and the music starts at 8 o'clock.
Our 2017-2018 programme is now complete. Check here.

Each evening starts with a number of "Floor spots" – where anyone can come
along and perform: singing songs or playing an instrumental. In practice, it's
advisable for would-be performers to contact us in advance to book a spot.
Next, after a short break, is our Featured Guest: a 30-minute performance from an
individual or group.
Finally, after another short break, our Main guest finishes the evening with a
60-minute performance. Our evenings finish around 10.30.
Entry price is £5.00. (£2.00 for under 16s)
There is no bar at the Ansell Centre, but you are welcome to bring your own drinks.
There is plenty of free parking within easy walking distance of the venue.
For further information, contact club organisers Simon or Val Haines on 07818 417780 or 07818 417781 or email aqwc71@dsl.pipex.com