OUR NEXT DATE IS FRIDAY 7 JUNE

Our main guests are the  duo Sedbuskers from Hertfordshire. Sometimes known as the Bullenbush Band Duo, they are songwriters Ian and Sue Bembridge. They have performed all over the UK, from the 'Old Profanity Showboat' in Bristol Harbour to the main stage for the launch of the 'Tour de France 2014' in Hawes, North Yorkshire. They are equally at home in small folk clubs or performing on open-air festival stages.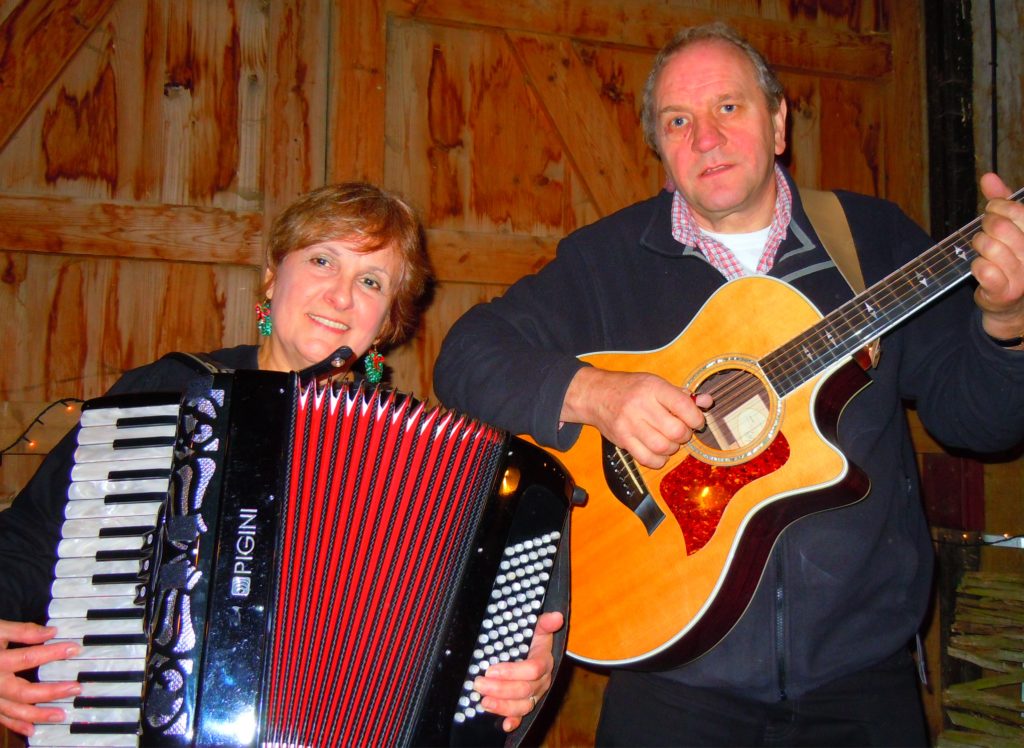 There is more information about Sedbuskers on their website.

Support is from The Delta Ladies, who combine Americana, Folk and World music performing originals and tradition material.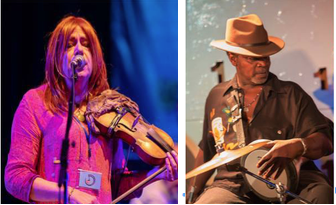 Dee plays Fiddle, Guitar, Accordion and keys while Danny plays percussion, Ude  and Kora. There is more about this duo on their website

Hadleigh Folk and Acoustic Music Nights are normally held on the first Friday of the month – from September to July at the Ansell Centre, Market Place, Hadleigh IP7 5DU.
We feature folk music in the broadest sense of the word. In addition to "traditional" and "contemporary" folk music, you can expect to hear hints of pop, country, jazz or even classical music.
Our doors open at 7.45 and the music starts at 8 o'clock.
Our 2018-2019 programme is now complete. Check here.

Each evening starts with a number of "Floor spots" – where anyone can come along and perform: singing songs or playing an instrumental. In practice, it's advisable for would-be performers to contact us in advance to book a spot.
Next, after a short break, is our Featured Guest: a 30-minute performance from an individual or group.
Finally, after another short break, our Main guest finishes the evening with a 60-minute performance. Our evenings finish around 10.30.
Entry price is £5.00. (£2.00 for under 16s)
There is no bar at the Ansell Centre, but you are welcome to bring your own drinks.
There is plenty of free parking within easy walking distance of the venue.
For further information, contact club organisers Simon or Val Haines on 07818 417780 or 07818 417781 or email aqwc71@dsl.pipex.com