OUR NEXT DATE IS FRIDAY 14 DECEMBER
We have two main guests on December 14th:  Cambridge and Walker and Tony Winn. Tony very kindly stepped in almost at the last moment to replace Rosewood as Phil Lyons their singer guitarist is being operated on on that very date. Crayon Angels who were to have been our featured guests have also  had to cancel for health reasons. Despite these setbacks, it will, as ever, be a great evening of music.
The duo  Cambridge and Walker is the result of a mutual interest in traditional songs, especially harmony singing, arising from individual performances at Blackfen Folk Club. David (Cambridge) sings and plays guitar/guzouki and has been building a reputation as a singer/guitarist in Cambridge and the surrounding area- his love of the guitar is such that he spends a good deal of his time building them.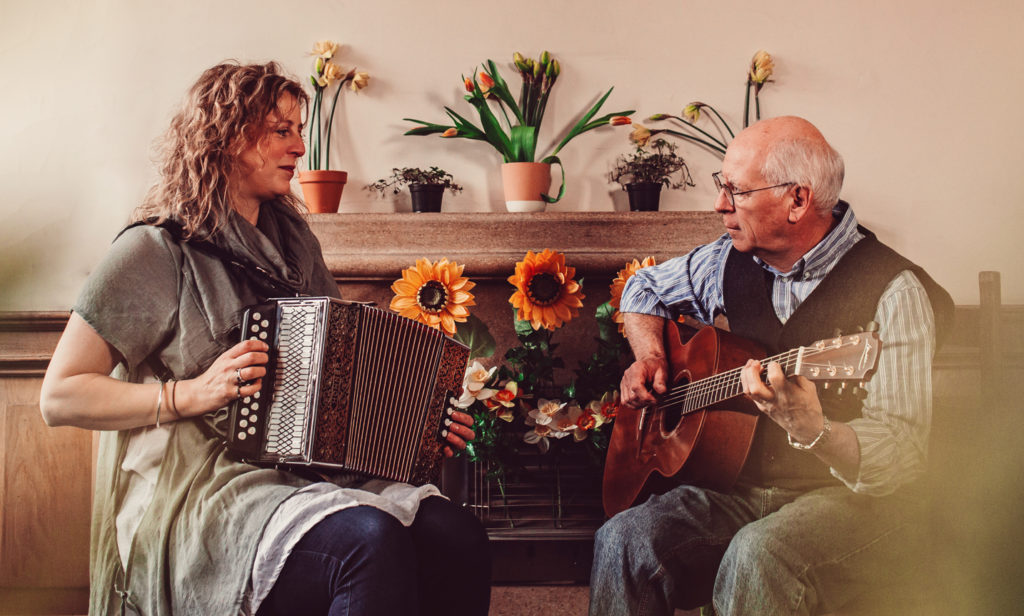 Jenna (Walker) sings and plays melodeon/piano accordion and has been singing in Cambridge for many years. She has just completed a Masters in Traditional Folk Music. In their time together, they have appeared on local radio (Cambridge 105; West Norfolk Radio) and played at various folk clubs in East Anglia, with headline appearances at Cambridge, Blackfen, Great Bardfield, Milkmaid (Bury St Edmunds), Royston, and Thetford Folk Clubs.  There is more information on their website here.
Singer-songwriter Tony Winn has played at Hadleigh on several occasions in the past and has always proved a success. Accompanying himself on acoustic guitar, Tony mixes the touching with the hard-hitting, the poignant with a laugh. He sings about humankind and its world, reflecting his own oblique views on life as a member of the human race (which he is determined to win!). Among Tony's influences are Tom Waits, Bob Dylan,  Loudon Wainwright, Randy Newman and The Beatles.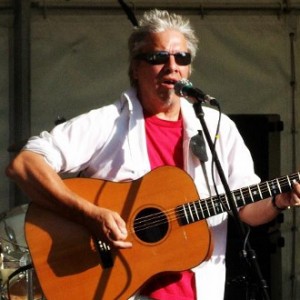 Come and Go with Me is one of the songs from Tony's most recent recording.
Hadleigh Folk and Acoustic Music Nights are normally held on the first Friday of the month – from September to July at the Ansell Centre, Market Place, Hadleigh IP7 5DU.
We feature folk music in the broadest sense of the word. In addition to "traditional" and "contemporary" folk music, you can expect to hear hints of pop, country, jazz or even classical music.
Our doors open at 7.45 and the music starts at 8 o'clock.
Our 2017-2018 programme is now complete. Check here.

Each evening starts with a number of "Floor spots" – where anyone can come
along and perform: singing songs or playing an instrumental. In practice, it's
advisable for would-be performers to contact us in advance to book a spot.
Next, after a short break, is our Featured Guest: a 30-minute performance from an
individual or group.
Finally, after another short break, our Main guest finishes the evening with a
60-minute performance. Our evenings finish around 10.30.
Entry price is £5.00. (£2.00 for under 16s)
There is no bar at the Ansell Centre, but you are welcome to bring your own drinks.
There is plenty of free parking within easy walking distance of the venue.
For further information, contact club organisers Simon or Val Haines on 07818 417780 or 07818 417781 or email aqwc71@dsl.pipex.com