OUR NEXT DATE IS FRIDAY 1 FEBRUARY

Once again, we have two main guests on January 4th: Revival and Stan Harvey, both of whom have  appeared at our club as Featured Guests

Revival is an Essex trio featuring singer Rachel Hack, guitarist Peter Slater and bass player Roy Bartholomew. The group sing a mixture of popular traditional songs, many of Irish origin and more contemporary compositions. They formed in 2015 and have gradually built up a local fan base through their appearances at clubs and festivals in East Anglia. In August 2018, they appeared at Folk East Festival.

Stan Harvey is a Colchester-based singer of what we now term Americana. Having spent most of his musical life since the age of 15 playing in duos, trios and bands, Stan has recently decided to take the logical step of going solo – at it's proving a popular decision.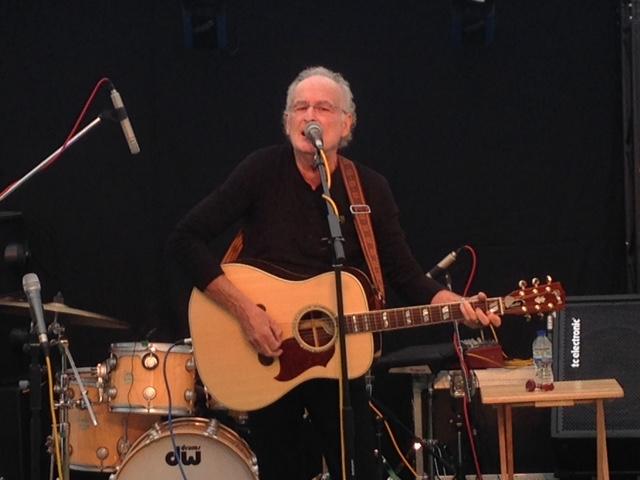 Stan's early inspiration came from the American solo performers of the 1960s: Bob Dylan, Ramblin Jack Elliott, Pete Seeger, Lee Hays, Phil Ochs, and Leadbelly, singers who, in turn, got their inspiration from an earlier generation: Woody Guthrie, The Carter Family and The Stanley Brothers amongst others.  Find out more about Stan on his website
Hadleigh Folk and Acoustic Music Nights are normally held on the first Friday of the month – from September to July at the Ansell Centre, Market Place, Hadleigh IP7 5DU.
We feature folk music in the broadest sense of the word. In addition to "traditional" and "contemporary" folk music, you can expect to hear hints of pop, country, jazz or even classical music.
Our doors open at 7.45 and the music starts at 8 o'clock.
Our 2018-2019 programme is now complete. Check here.

Each evening starts with a number of "Floor spots" – where anyone can come along and perform: singing songs or playing an instrumental. In practice, it's advisable for would-be performers to contact us in advance to book a spot.
Next, after a short break, is our Featured Guest: a 30-minute performance from an individual or group.
Finally, after another short break, our Main guest finishes the evening with a 60-minute performance. Our evenings finish around 10.30.
Entry price is £5.00. (£2.00 for under 16s)
There is no bar at the Ansell Centre, but you are welcome to bring your own drinks.
There is plenty of free parking within easy walking distance of the venue.
For further information, contact club organisers Simon or Val Haines on 07818 417780 or 07818 417781 or email aqwc71@dsl.pipex.com