OUR NEXT EVENING IS 
FRIDAY SEPTEMBER 2
with
Sally Ironmonger and Brian Carter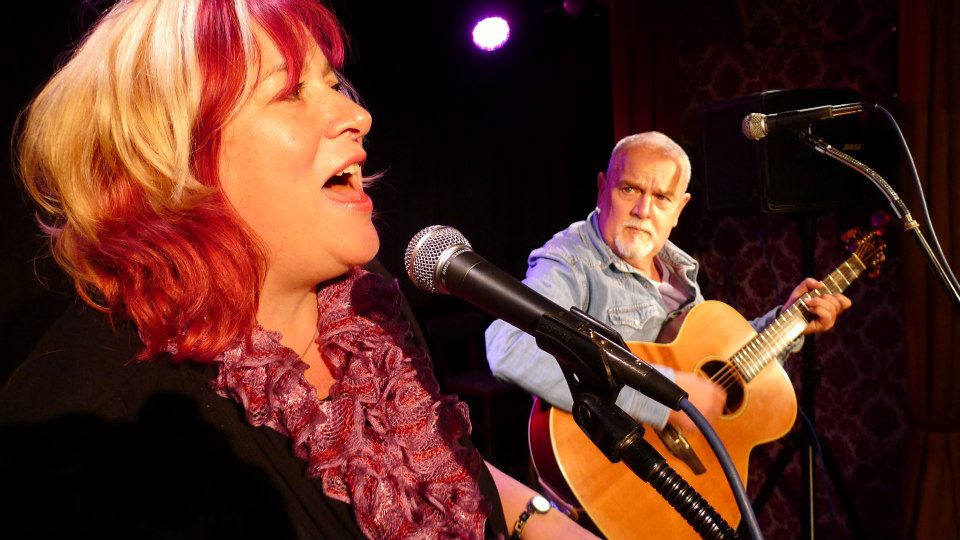 A welcome return to Hadleigh for Sally Ironmonger & Brian Carter who have been writing, performing and bickering together for nearly 20 years.  They have produced four studio albums of songs about shipyards, prostitutes, trips to the seaside, self-deprecating amusing songs and protest anthems. They are an absolute one off. They have a quirky and distinctive style, with Brian's unusual guitar technique the perfect accompaniment to Sally's unique voice.   They love what they do, and their aim is to entertain, with songs that make you laugh, or cry, or just think.  Musch more information on their WEBSITE
with Featured Guest
Jeremy Harmer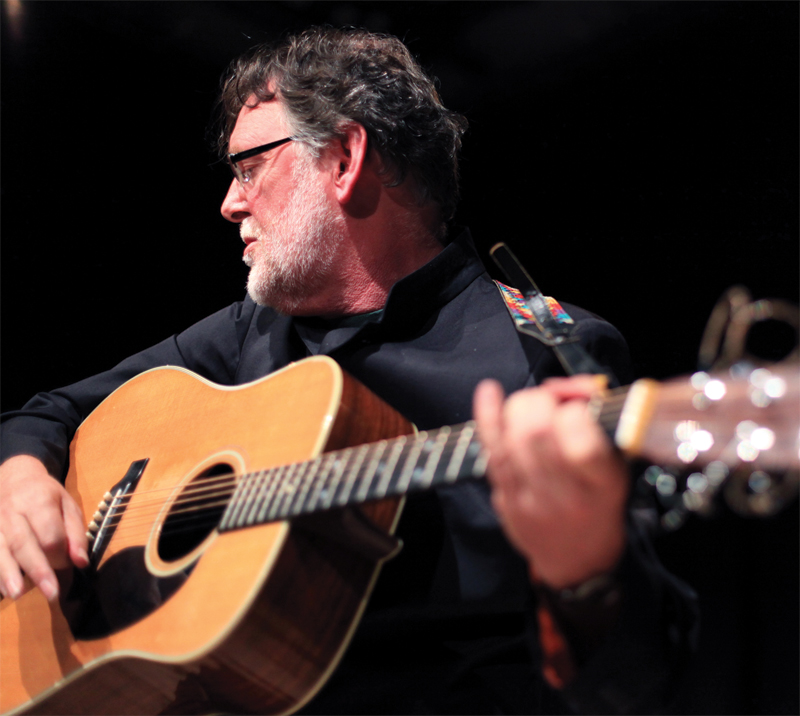 Jeremy Harmer started singing and playing at school and university since when he has written songs, explored some areas of the traditional canon and performed in the UK and abroad. He plays a number of instruments and operates in a number of different music genres. Since his first LP many many years ago when he was at university Jeremy has more recently released a number of CDs. More information on Jeremy's WEBSITE.
Hadleigh Folk and Acoustic Music Nights are normally, though not always, held on the first Friday of the month – from September to July at the Ansell Centre, Market Place, Hadleigh IP7 5DU.
We feature folk music in the broadest sense of the word. In addition to "traditional" and "contemporary" folk music, you can expect to hear hints of pop, country, jazz or even classical music.
Our doors open at 7.45 and the music starts at 8 o'clock.
Each evening starts with an informal short  "floor spot". Please contact us in advance to book a floor spot.
Next, after a short break, is our Featured Guest: a 30-minute performance from an individual or group.Finally, after another short break, our Main guest finishes the evening with a 60-minute performance. Occasionally we have two joint main guests each of 45 mins. Our evenings finish around 10.00.
Entry price is £5.00.
There is no bar at the Ansell Centre, but you are welcome to bring your own drinks.
There is plenty of free parking within easy walking distance of the venue.
For further information, contact club organisers Simon or Val Haines on 07818 417780 or 07818 417781 or email simonhaines1@icloud.com