JANUARY 2018
Happy New Year – to all our  loyal audience
Main guests on our first night of 2018 were  Bijoux Toots a group based on the Suffolk/North Essex border. They're a talented bunch of musicians who focus on strong vocal harmonies, combined with accordion, mandolin, fiddle, bouzouki, guitar, ukulele and double-bass.  They play the widest range of material you can imagine – and got the audience joining in on songs by David Bowie and The Rolling Stones. Watch them below.

Our Featured Guest was Stan Harvey who did a floor spot for us last year and impressed us with his rendition of songs by American songwriters from the 1940s to the present day. In this longer set he sang some great songs. His Woody Guthrie song, Talking Dust Bowl Blues was a revelation.  Interestingly, Stan avoided the well-known American songs – wisely in my opinion.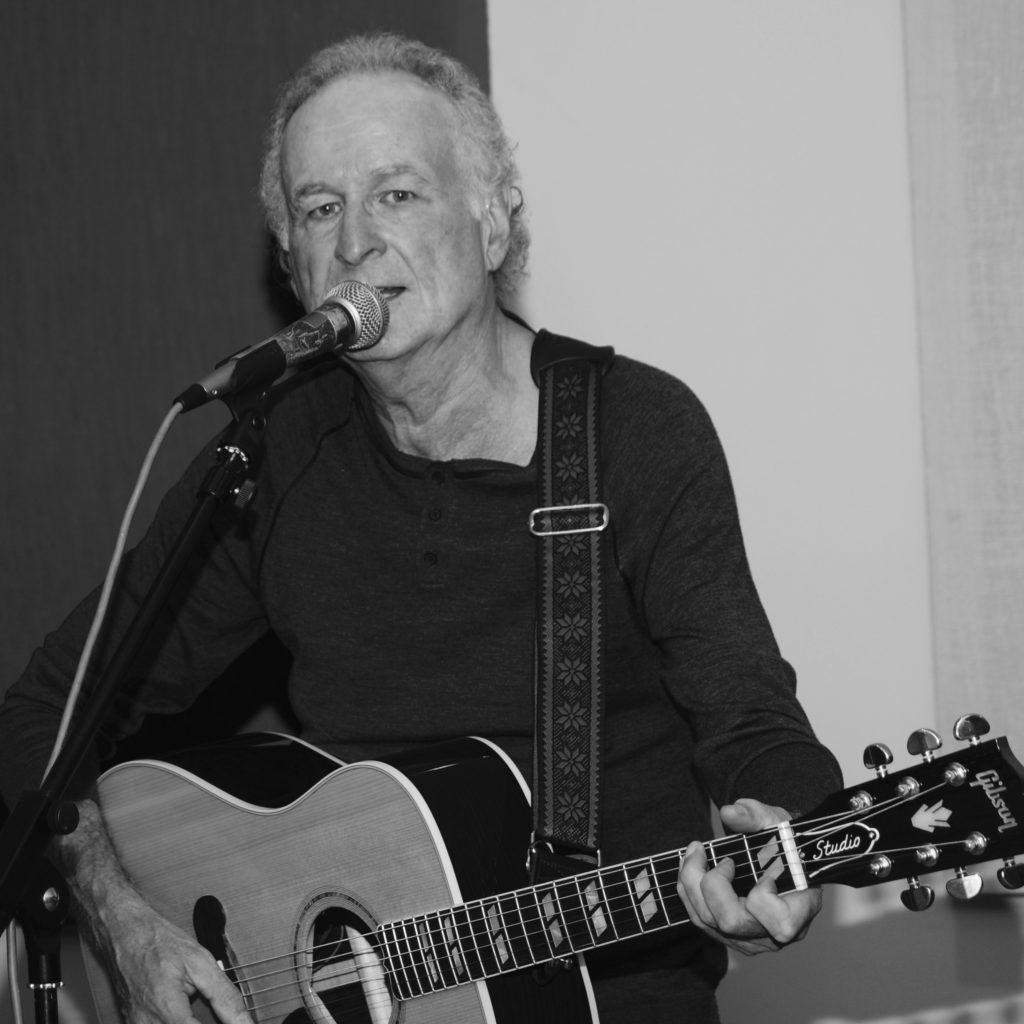 You can find out more about Stan on his website here.
Our evening opened with excellent floor spots from three local singers: Hazel Bradshaw, Alice Martin and Jackie Ord, whose song "Two River View Wrabness" is always a hit with our audience.
DECEMBER 2017
In December our main guests were  ALDEN, PATTERSON AND DASHOWOOD, a trio from Norwich who proved very popular indeed. Their music is clearly influenced by folk traditions from both sides of the Atlantic.
There is much more to read on their website here.
Our Featured Guest was Alan Day. Alan played tunes on his anglo concertina and dipped into his impressive collection of monologues, three of which he managed to cram into his set. Here's one of the monologues he didn't perform for us.

The evening began with floor spots from Mike Green & Dave Tricker, JP on his Scottish small pipes, and Simon and Val Haines.
NOVEMBER 2017
Our main guests on November 3 were the four-piece TWO COATS COLDER. Since playing for us a few years ago, they have performed at clubs and festivals all over the country.
Watch and listen to them playing at Moira Folk Festival in 2016. They did another great set for us and were much appreciated by our audience.


As expected the band got our audience you singing along to their melodic and laid-back mix of original and traditional songs featuring guitars, bass, mandolin and harmonium.
Our Featured Guests were father/daughter duo The O'Driscolls. Stephen plays guitar and Hannah percussion. Their unique vocals are characteristed by unusual harmonies.Watch and listen here.

If you would like to hear more, go to Resonance fm radio and listen to half an hour of Stephen and Hannah talking singing. Click here.
There were floor spots from Will, PJ, Tony Winn and Rachel Hack's trio Revival.
OCTOBER 2017
In October  we had two main guests Paul Scourfield and Phil Lyons.
Paul is a stylish melodeon player and singer from Hertfordshire who performs material mainly from the English tradition.  He has appeared at major festivals including Sidmouth, and Towersey, as well as folk clubs around the country.  Paul is also a member of the English dance band Chalktown.
In his 45-minute set, Paul alternated between songs and tunes.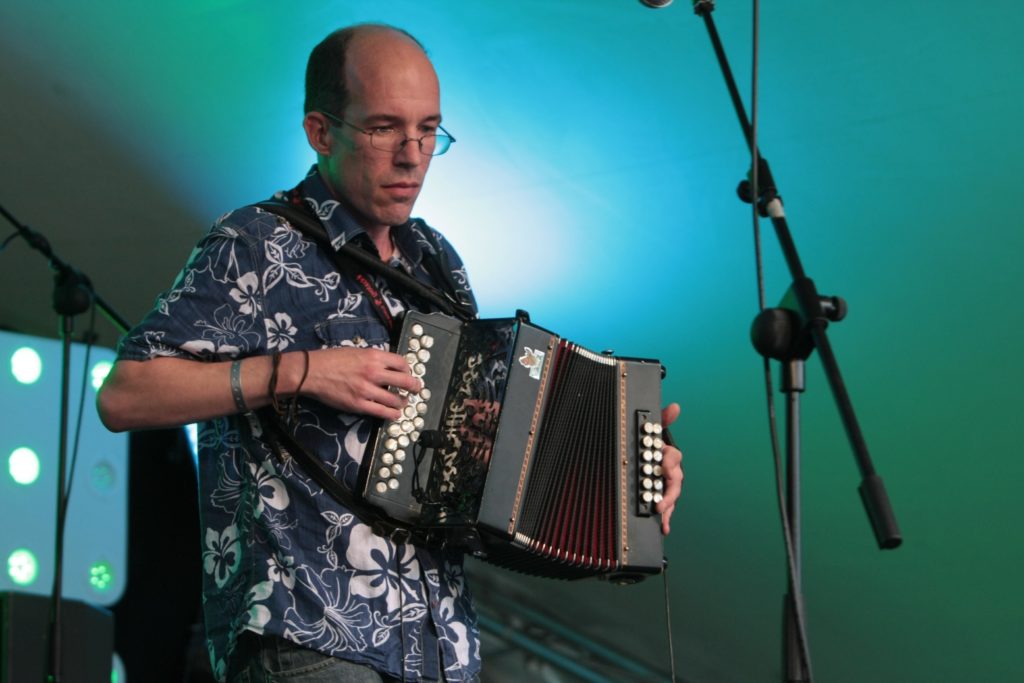 Find out more about Paul on his website at: http://www.paulscourfield.co.uk
Phil Lyons is an accomplished guitarist and singer of traditional and contemporary songs. He has appeared solo at the club in the past as well as with Bof! and Rosewood.
At the club on October 6th he'll be treating us to "A Sailor's Life" his compilation of songs and talk about life in the British navy. Phil is interested in naval life at the time of Nelson.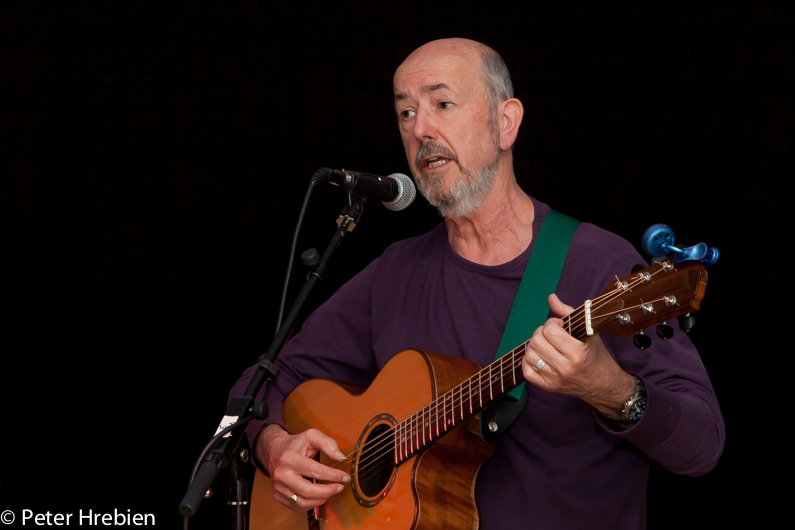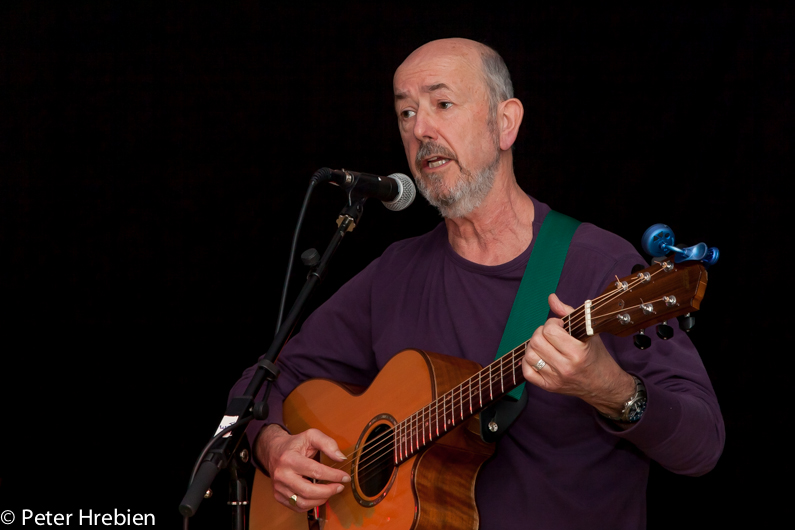 Find out more about Phil and listen to samples of his songs here.
SEPTEMBER 2017
Our main guest on the first evening of our seventh season was Terence Blacker, now a firm favourite at our club. In addition to singing what are probably his three best–known song: Sad Old Bastards with Guitars, I'd Rather be French, and The Young Girl with the Ukulele, Terence sang Still Searching for that Heart of Gold, another of his bitter-sweet songs referring back, with multiple musical references to hippy days of the early 1970s.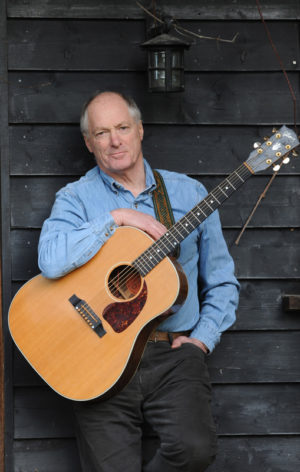 As usual, Terence had our audience in stitches. Find out more about this English Georges Brassens on his website at: http://terenceblacker.com/music
Our Featured guests were The Columbines, a local Folk / Americana group playing original songs and their own unique arrangements of folk songs. They sang a couple of songs with Terence Blacker during his set.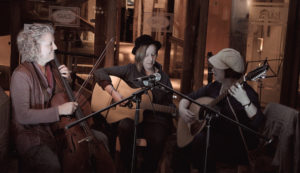 We started the evening with three excellent floor spots from John Hughes and friends, newcomer Anni Meehan and Megs Martin.